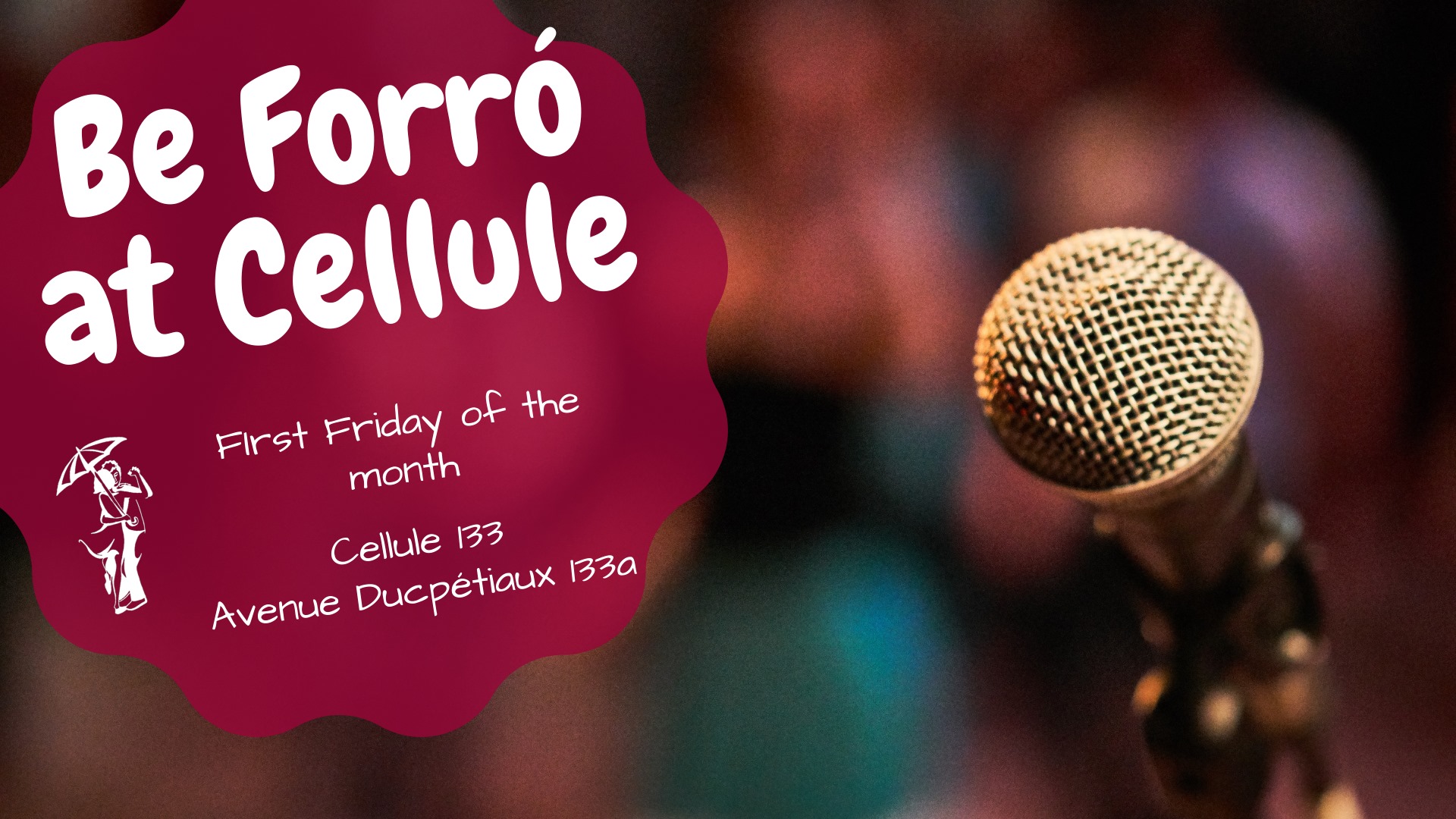 Summer has brought great news, forrozeir@s
From September, we will finally be back to our regular pre-covid schedule !!On the first Friday of EVERY month, the beautiful setting of Cellule 133 vibrates to the sound of forró.More infomation coming soon on the exciting program, including:

Live concerts

InitiationsBut you can already save the dates in your calendars! We are hoping to see you all there
|| Programme

Coming soon…|| Entrance
Normal price: 13 euros|| Address
Cellule 133

Avenue ducpétiaux 133a
Saint Gilles 1060|| Next Events
Forró takes over Cellule on the first Friday of every month. Get your diaries out and save these dates!
7 October

4 November

2 December